On April 2nd we were so privileged to be featured by Landline on ABC TV.
When you think of fashion houses a sheep property at Burra, in mid-north South Australia, is probably not what springs to mind.
But it's the home and workplace of designer Emily Riggs, who founded the label Iris and Wool five years ago.
As the truck carrying her latest finished collection drives up the dirt road, it's an extra special moment.
For the first time, some of her family's own wool has made it into her clothes.
"It's just so exciting, it's been what I've wanted to do since day one, and I can finally tick it off the list," she said.
But this farm-to-fashion story began in the darkest of times.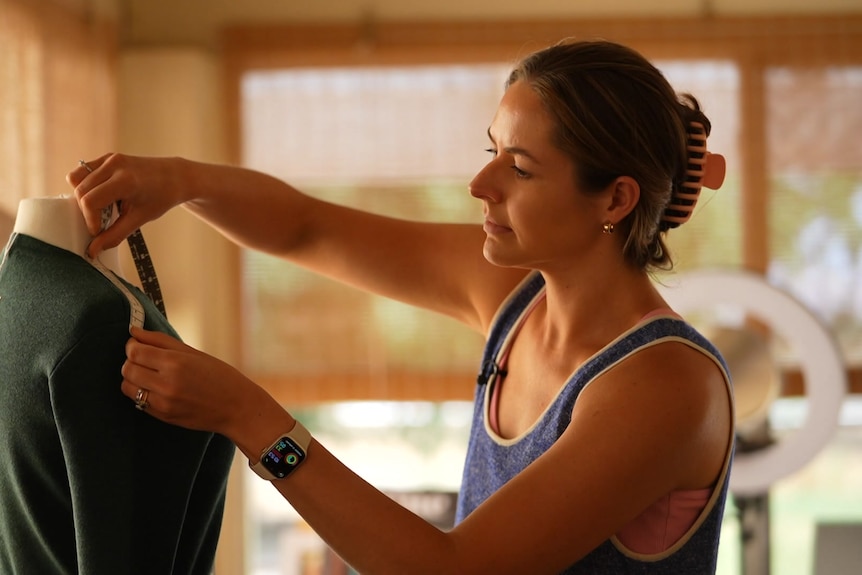 Tribute to her mother
When she was nine years old, Emily was diagnosed with non-Hodgkin's lymphoma, while her mother was also battling cancer.
"I lost my hair and was often mistaken as a boy," she said.
"But then I turned to fashion. It was a way for me to express my creativity and for people to look beyond my illness.
"So looking back, I think that's probably where the seeds of Iris and Wool were planted."
Iris was her mother's favourite flower.
She didn't survive her battle with breast cancer.
"It's a real tribute to Mum. The label, it's way more than just a fashion brand," Ms Riggs said.
Her love affair with wool got off to a rocky start when her grandma introduced her to the fibre as a kid.
"She used to make me wear all those scratchy wool jumpers," the designer said.
"I just thought they were the most hideous things ever."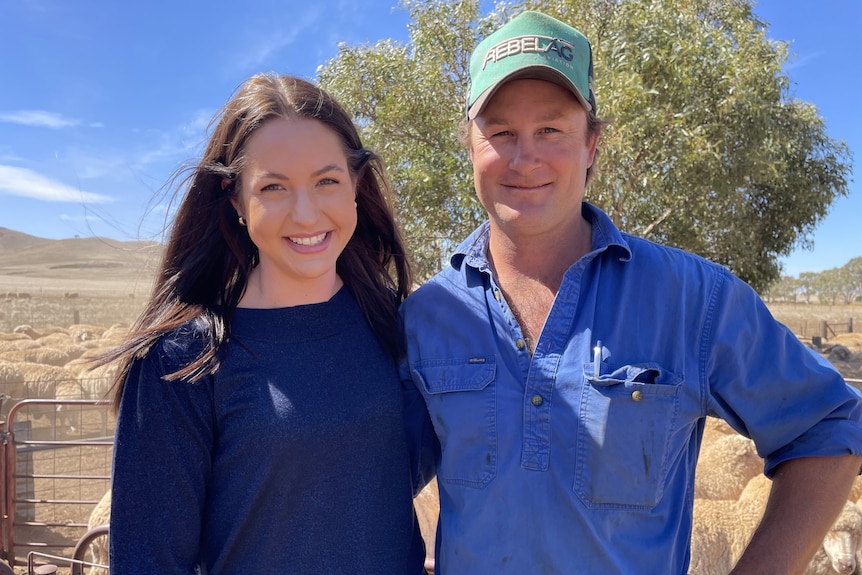 But she's had a change of heart since marrying wool producer Tom Riggs, whose family has been farming merino sheep for 150 years.
"The more I got to feel it and see what it was like in real life — the fact that it's made from air, sunshine, water, grass and love. [And] the fact it's a renewable, biodegradable fibre … I thought, 'Well, what better fibre to use in a fashion brand,'" Ms Riggs said.
While her clothes are made from certified Australian wool, they're manufactured in China.
And a year after launching the business COVID hit.
Shipping delays have been costly, but the pandemic has also given the young fashion house a good kickstart.
"People were at home buying online and I really shifted my marketing strategy to online sales, [and] influencers," she said.
"I can see that's where the growth is, [and] that's where I can reach people."
A couple of hours north of the Riggs's place, on a sheep property in the Flinders Ranges, is another woman selling Australian wool in a very different way.
Wedding dress made out of wool
Experienced bridal designer Nikki Atkinson, who is also married to a wool grower, recently released her first collection of woollen wedding dresses under the label Horrocks Vale.
"My pledge is to try and educate people that wool can be worn winter, summer … any time of the year, but also can be made into these beautiful, glamorous gowns," she said.
"It's better than any other fibre I've worked with.
"It's better than silks, your rayons, and it's just so much easier, it's pliable, it tends to want to drape well, it's easier to sew.
"I haven't found any other fibre like this."
But finding the perfect fibre for a wedding dress proved a challenge when a friend first asked her to design a woollen bridal gown two decades ago.
"We could find suiting fabrics, we could find black, white, navies, very general colours, but we just could not find ivory wool," Ms Atkinson said.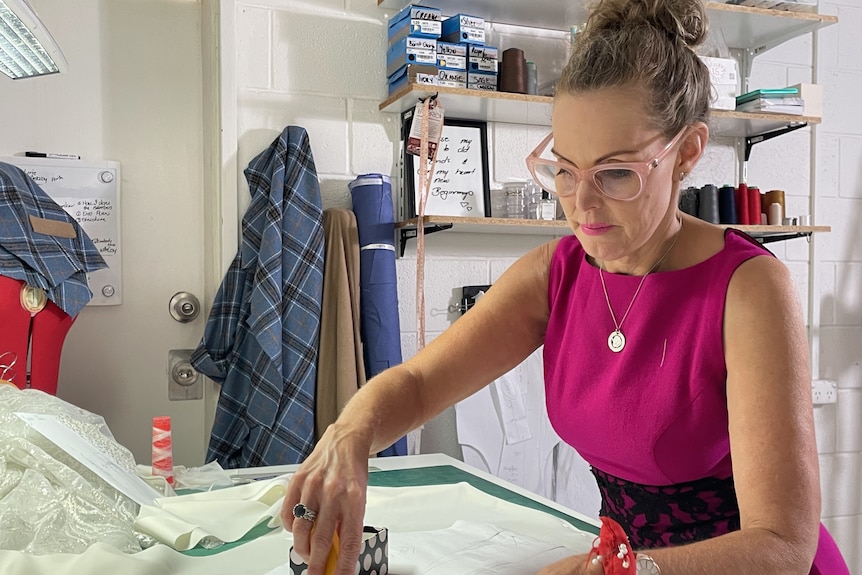 Last year, on a girl's trip to Melbourne, she stumbled across a new wool supplier who made her day.
"He had everything, and I just fell in love then and there," she said.
"I was just so excited that this was something that happened … it's giving me goosebumps… 20-odd years ago, and it was finally something that I found."
Whether they're designing for the big day or everyday wear, Ms Atkinson and Ms Riggs are supporting each other as well as the wool industry.
Ms Atkinson has even named one of her dresses Emily.
"We're both excited and we both prop each other up," she said.
"And it's nice that people like her and I are coming out to try and show … how far we can take this woolly story and this fibre."
Watch ABC TV's Landline with our feature on ABC iview Sunday 2/4/2023 : ABC iview